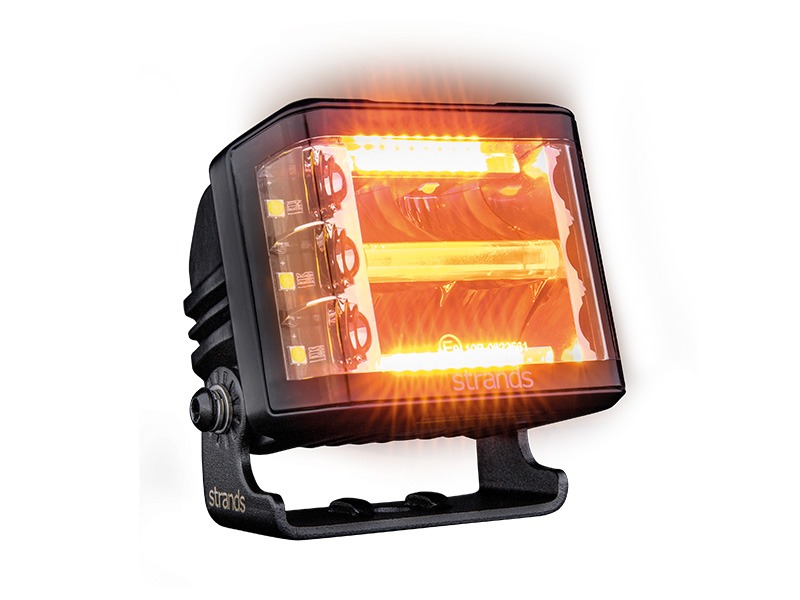 STRANDS SIBERIA RF RED FOX SIDE SHOOTER LED töötuli. S-809125
Kategooria:
LED lisatuled ja tarvikud
Toote info:
Mõõtmed: 93.00 x 74.00 x 74.00mm
Kaal: 700g
Tüüp: LED
Pinge: 9-32V
Lumenid: 8400 lm
Lumenid (mõõdetud): 3583 lm
Pistiku tüüp: 6-pin DT
Juhtme pikkus: 500 mm
Läätse materjal: Polükarbonaat
IP klassifikatsioon: IP67/69K
Sertifikaadid: ECE R10
Garantii (kuudes): 36
Kirjeldus: Siberia Red Fox is a Side-Shooter work lamp. Comes with extremely wide and long beam pattern. Delivers 3500 actual lumens. Powerful warning light and characteristic position light choose between red and amber light. Provides a 160-degree light angle. The flashlights are placed along the bottom and top of the lamp to give maximum effect. Flexible and compact makes it easy to assemble. Mounted both alone and in pairs.